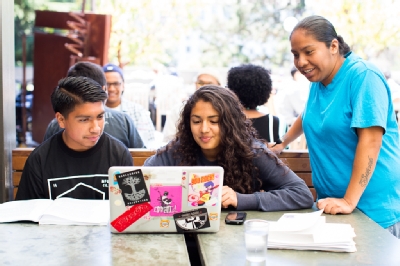 Through academic enrichment programs, EAOP students participate in supplemental learning opportunities that advance their mastery of academic subjects and engage them in the intellectual life of higher education. Students who excel in the most challenging high school courses are the best prepared for college.
Please note:  specific EAOP services and programs vary by campus.



Through EAOP, students can participate in:
University research opportunities
Summer courses
Intensive workshops
Concurrent enrollment (in partnership with local community colleges)
Tutoring
Master student academies
Saturday College
Summer residential academies
Classroom instruction
EAOP students may also take Advanced Placement and honors courses online through UC Scout.