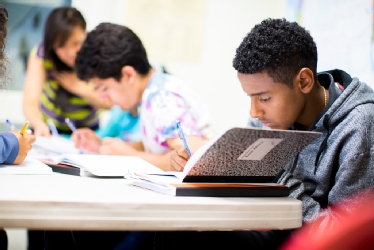 EAOP provides students, families and educators with information to make the most of the college preparation years. It also provides targeted workshops to help students and families navigate the complex college application and financial aid processes. 
Please note:  specific EAOP services and programs offered will vary by campus.



Campus Visits
EAOP students visit UC campuses, where they meet current undergraduate and graduate students, alumni and faculty, explore campus facilities, and learn about campus life and academic majors.
College Application / Personal Statement Workshops
These workshops help students write effective personal statements and complete the other sections of the UC and CSU applications, as well as providing assistance with independent college applications.
Financial Aid Workshops
Families who attend EAOP's financial aid workshops receive individual assistance in completing the Free Application for Federal Student Aid (FAFSA) or the California Dream Act application.
Financial Literacy Workshops
In partnership with ScholarShare, EAOP students and their families learn how to save for college and to manage college financial issues.
Parent Conferences and Family College Planning Workshops
These local events bring parents and educators together to help families navigate the pre-collegiate years successfully.